Concrete plants
Krupiak Company
We started the production of ready-mixed concrete in 2014.
The experience gained since then allows the company to develop and improve its products.
In the wide offer of KRUPIAK COMPANY, the following materials / products are available:
The production of ready-mixed concrete is carried out in accordance with the requirements of the PN–EN 206+A1:2016-12 Standard Concrete – Part 1: Requirements, properties, production and compliance.
The production plants (Milejczyce, Łapy) are equipped with modern ARCEN concrete batching plants with a capacity of 60 m³/h. The production process is completely automated and computer controlled.
The plant also has a heating system for raw materials used in the production of concrete (aggregate, water) which allows for the production of concrete mix in winter, even up to -150°C. The production process is under constant supervision of the ZKP representative and runs according to the Factory Production Control system.
Security first!
We put security first and involve employees in providing it. All employees take part in health and safety training.
We want to avoid risk and ensure the safety for ourselves and our clients.
Wet concrete mix and building mortar have a strong alkaline reaction. Any contact with the skin or eyes may cause severe burns or severe allergic reactions in some people.
Suitable protective clothing (e.g. impermeable gloves, eye protection, footwear) is necessary.
In case of contact with eyes or other sensitive parts of the body, rinse immediately with plenty of clean running water and seek medical advice urgently.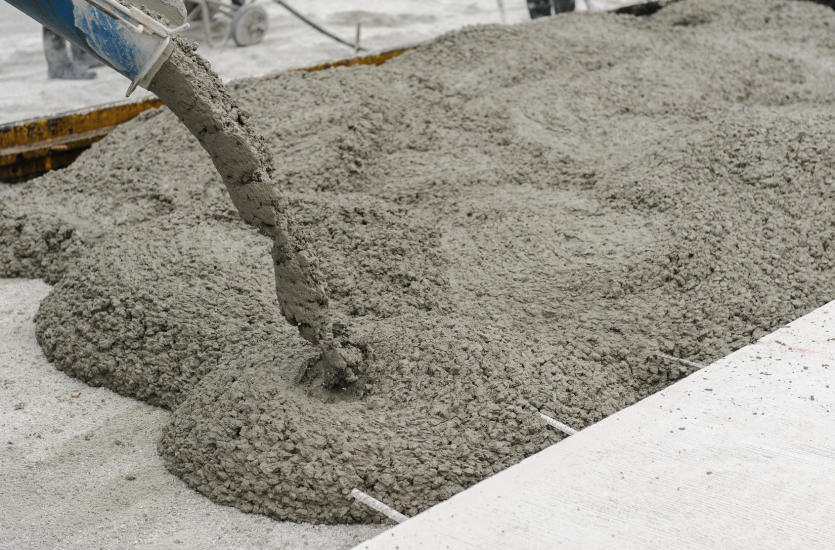 Facing concrete has become an extremely important element of modern architecture, because concrete, like no other material, is very versatile and can be built in many ways.
With the help of various shuttering boards and formwork, you can economically make any shape and work with many types of surfaces. Facing concrete is used in almost all construction areas.
The performance of facing concrete as an element with aesthetic qualities is influenced by:
plating and formwork system;
recipe along with the type of cement, additives and admixtures;
added dyes;
selection of an appropriate anti-adhesion agent;
additional surface treatment (like cleaning, grinding, polishing, shot blasting);
hydrophobizing impregnation, colouring coatings.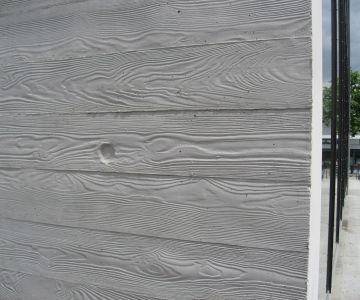 Each of the uncovered concrete structures absorbs CO², removing it from the atmosphere.
During its entire lifetime, up to 20% of CO² emissions are absorbed by concrete.